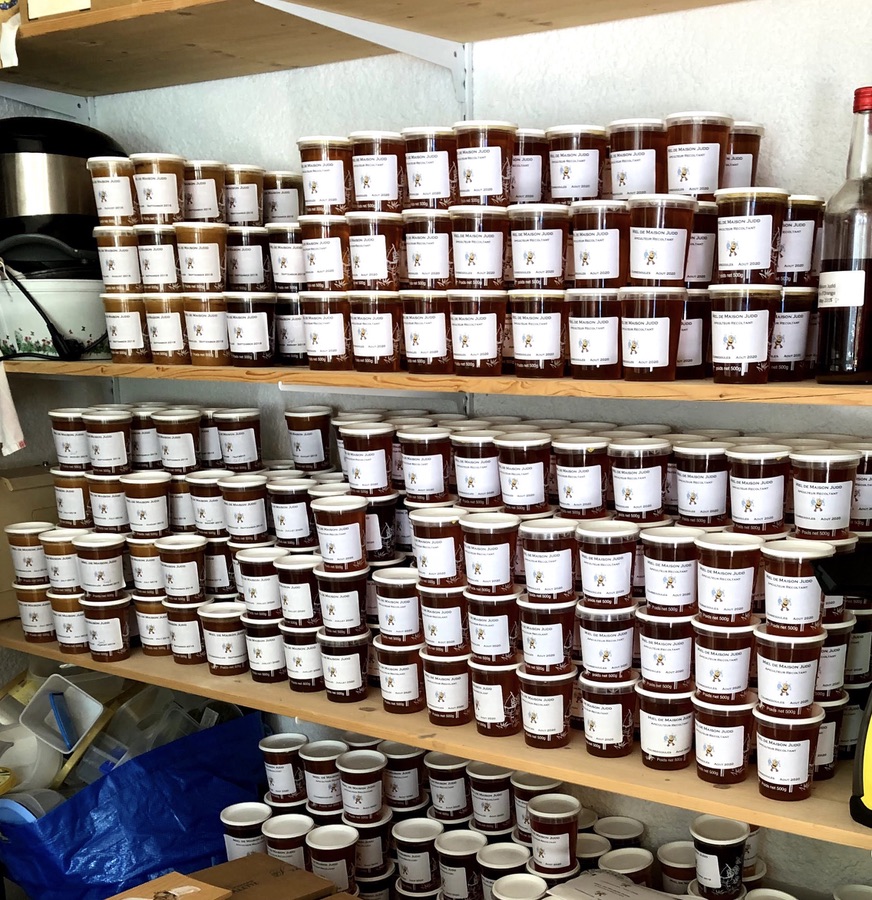 Visit us, taste our honey or buy some pots…
Maison Judd produces on average 300 pots of honey (500g) each per year, primarily from Roquefort Les Pins and Coursegoules.
We pot the honey on average 3 times a year and therefore have several different tastes of honey.
We invite you to come and sample our honey by pre-booking. Please email info@mjbees.com for more information.
Should you like to purchase honey, we would be happy to sell reasonable quantities at EUR 10 per pot, subject to any delivery charges being at the charge of the buyer. Please email us directly at info@mjbees.com, providing the following information:
Name:
Number of Pots:
Collection or Delivery:
Any special requirements:
We look forward to hearing from you.